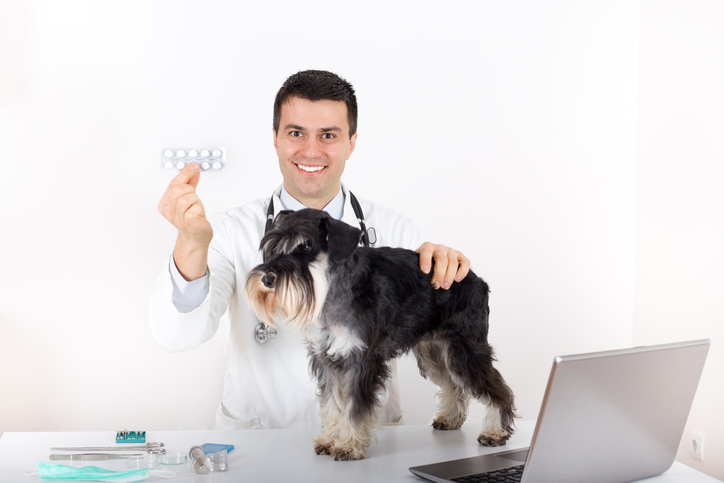 No matter how good our intentions may be, there can be a lot that can go wrong when prescribing medicine for pets. Writing mistakes and poor penmanship can lead to animals getting the wrong medicine or the wrong dose. Pharmacies that aren't familiar with animal medications may dispense the wrong medicine. Clients may forget to mention medicines and supplements they're giving their pet, and they may not understand when and how to give medicine to their pet. These tips will help everyone involved in pet care from your office staff to your clients avoid these problems when dispensing and administering medications.


What Are the Most Common Mistakes in Veterinary Medication?

According to the FDA Center for Veterinary Medicine (CVM,) these are the most common causes of medication errors:

- Drug names that have similarities.
- Poorly laid out labels, including inconsistent layouts, lack of background color contrast and overcrowded information.
- Poor handwriting.
- Communication issues when giving instructions verbally, especially for medicines that have similar sounding names.
- Packaging defects, like poor printing or missing labels.
- Poor disposal practices, leading to humans and animals being exposed to drugs.



Confusing Names

Addressing name confusion has long been central to the FDA's efforts to reduce medication errors, but efforts to cross-reference animal drug names with human drug names have only started somewhat recently. When clients fill prescriptions, they often go to pharmacies that primarily provide medicines for humans. This can cause problems if the pharmacist isn't familiar with animal drugs and confuses them with human medication. For example, in one case, there was a mix up between Zeniquin, the brand name of a antibiotic used to treat cats and dogs, and Sinequan, the brand name for a human antidepressant. While you can't keep up with all the human medicines out there, adding more information like brand names can help get the correct medicine to the patient. It also helps to encourage pharmacists to call if they have questions.


Numbers and Abbreviations

By changing the way doses are written, you can make sure your patient is getting the amount of medicine you need. A lot of confusion stems from the use of decimals and zeros. Writing "3.0 mg" may be misread as "30 mg," while ".2 mg" may be misread as "2 mg." CVM recommends using a zero in front of decimal points, i.e. "0.2 mg," and no zero behind decimals, i.e. "3 mg."

Latin abbreviations should be avoided. "SID" (once per day) "BID" (twice per day) and "QID" (four times per day) are easy to confuse, especially on hand-written prescriptions. Writing out their English equivalents makes these instructions clearer.


Label Issues

Labeling needs strong contrast to be legible. According to CVM, the most common problems come from silver or gray lettering on white backgrounds. Black on white or bright color backgrounds creates the most legible text. Adding a label protector ensures the label will be readable, even if it's stored outside.


Questions for Clients

Cooperation and error prevention between professionals only goes so far. In the end, your clients will be giving their pets their medicine. Make sure your clients know the answers to these questions before they leave the clinic:

- What is the name of the drug, and what does it do?
- Will it interact with other medications the pet is taking?
- What side effects should they look for, and what should they do if they appear?
- How do I administer the drug? If it's a liquid medication, should it be shaken first? How do I get my pet to eat it? How do I make sure the pet swallowed it? What should I do if my animal vomits or spits out the medicine? How do I use syringes and other dosing devices?
- When should I give my pet this medicine? Does it need to be on a tight schedule? Should it be given with food, before meals, or after meals? What if I give my pet too much medicine?
- What should I do if I forget a dose?
- Should I give my pet all the medicine, or stop once they feel better?
- How should I store this medicine? How do I dispose of any leftover medicine?


We Can Help You Simplify the Prescription Process

Positive Impressions, LLC has everything you need to help clarify prescription instructions for pharmacists and patients. We can custom print prescription pads with your clinic information, making it easier for pharmacies and clients to contact you with questions. Have an in-house pharmacy? Our label wizard makes it easy to create labels that will work with your pharmacy's printing system. We can also custom print bags with space to write prescription information, and we have warning stickers for common side effects and care advice. Need help getting started? Check out our current specials on our website, or by visiting us on Facebook.