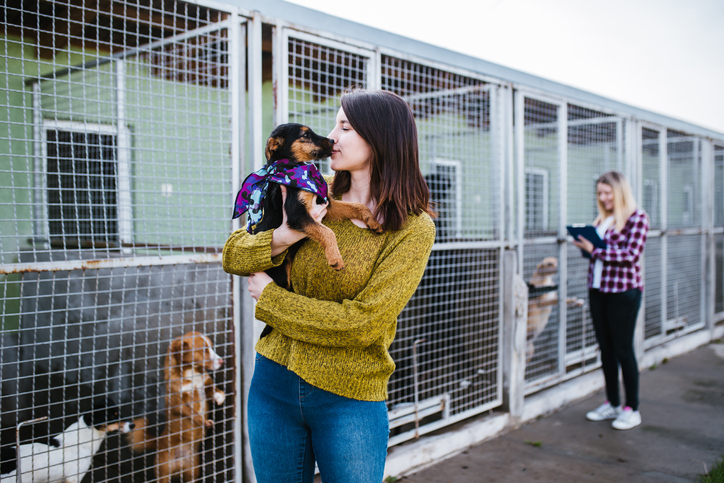 Bringing new clients and patients on board can be difficult. Bringing in new patients that have just been adopted is even harder. Your clients are going to need a lot of help learning how to take care of their new pet and help it get used to their new home. Here are some ways you can make the transition easier for everyone involved.


Creating a New Pet Care Plan

While you probably have everything set up for new patients, there are a few other considerations you should make for pets that are new to their owners. By coordinating office visits, retail products and suggestions, you can make the early days of pet ownership easier on the pet and the client. You may even consider a package deal that gives owners everything they need to help their pet transition to a new home. There are three areas that this plan should cover:

- Pets are at a higher risk of getting lost during the first few weeks of ownership. Plan on placing and registering a microchip or update an existing microchip. The pet also needs an ID tag. Remind owners that having their pet wear a tag makes it easier to reunite them with lost pets.
- Shelters feed whatever food they can get, and it's rarely healthy. Suggest some better options and help the client with transitioning their pet to the new food.
- The pet needs to be transported in a carrier for the safety of the animal and its owners. This is a great item to offer in your retail space.


Creating a Welcome Kit

There are some items you can add to your standard new patient packet that will help out new owners.

- A veterinary business card is handy for keeping your clinic information on hand. A magnetic card is even better, since clients can put it on the fridge where it's always within view. Likewise, a pen puts your clinic information front and center, and isn't likely to be lost.
- If your area has issues with pests or infections, have a sheet explaining what to watch for. This can clue in new owners to potential health threats faster.
- Have a checklist for the pet's care plan. This should include immunizations and clinic visits to keep the animal's care on track.
- Product samples are a great way to steer clients toward products that will be healthy for their pet. You can also throw in some promotional items, like a collar or a leash.

You can save some time and make the transition easier by putting together a packet with information on caring for a new pet. Not sure where to start? Here are some suggestions from pet experts on integrating a new pet into the home.


Acclimating to a New Home

With cats, the biggest danger is wandering. Adults should be kept indoors for the first month, and kittens should be kept indoors until fully grown. The cat should have a "safe" room or area where they will be left alone as they adjust to their new home.

Dogs get stressed when they enter new environments. It's common for housebreaking to go out the window the first few hours after a dog comes home. Clients may want to limit their new dog to rooms with flooring to make it easier to clean messes.

Even if the dog is comfortable in their new home, they may panic when left alone. When possible, owners should increase alone time in stages. This can start with a quick run to the grocery store and gradually increase until the dog is comfortable being alone in the house all day.

Territorial dogs do better with people they meet early on. If they see someone in their new home, that person will seem like a normal part of the environment.

To train their new pet, the family should make a vocabulary list. If everyone uses the same commands, the pet will pick up on them faster.


Introducing New Pets to Established Pets

New pets need to be kept from other pets at the start, then gradually introduced.

Cats should be introduced to each other through smell and sound first. Feeding the cats and giving them treats close to each other will speed up the process. After a week, if there's no hissing or fighting, the cats can see each other.

When introducing dogs to other pets, consideration needs to be taken for the safety of both animals. A bad initial interaction can endanger the smaller pet. Some animals do better if they're tired from exercise, while others will be overly excited after play or a long walk.

Prey animals must be kept safe: merely the presence of a cat can stress out birds and rabbits. It can take weeks of gradual exposure before both animals feel comfortable.



Putting Together New Patient Packets? We can Help.

Are you looking for better ways to market your clinic and encourage pet owners to contact you? Positive Impressions is known for custom occasion cards, but we do so much more. We make business cards, fridge magnets, pens, leashes and collars that can be customized with your clinic information. Not sure where to start? Visit our website for our latest specials.