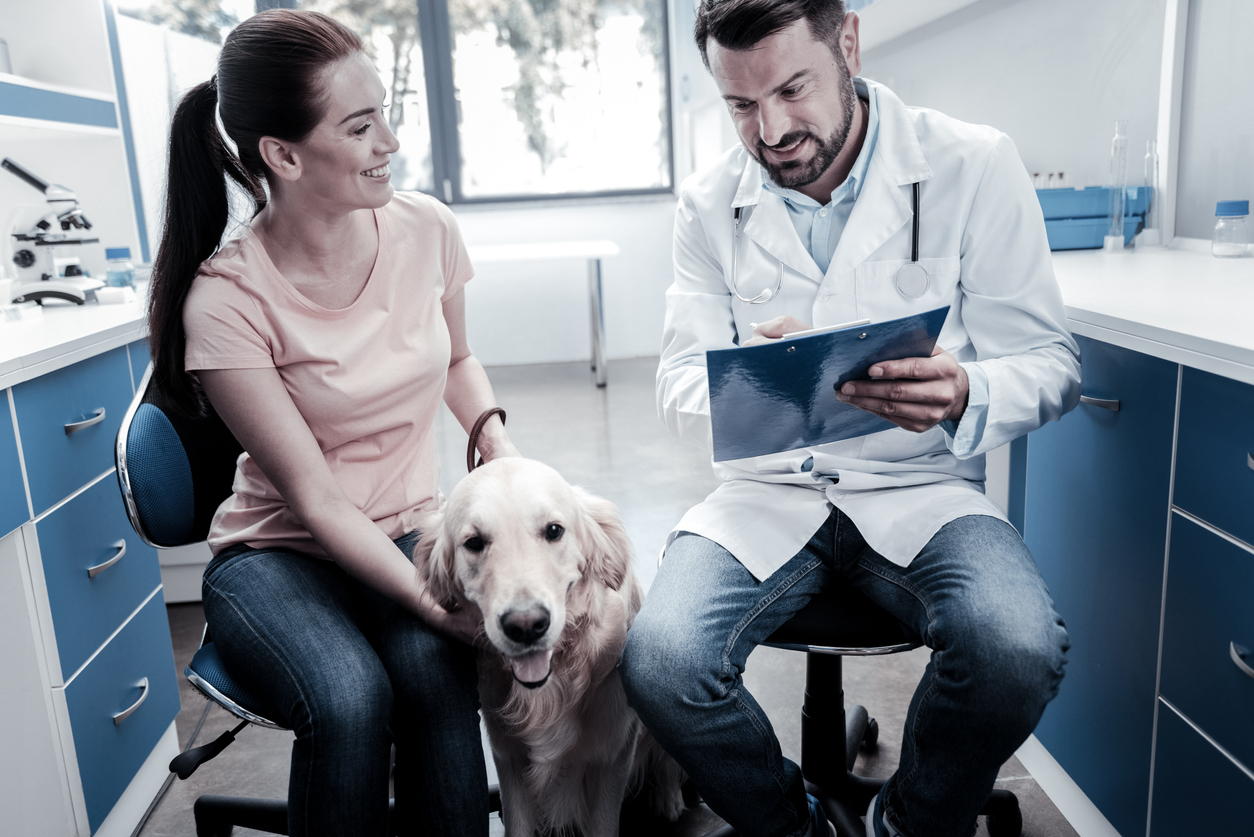 Having a good client-doctor relationship can go a long way toward retaining customers and getting the compliance needed for health care. A big part of this is just knowing how to communicate with clients: from your initial contact to dealing with major medical problems, the way you talk to your clients is a major influence on their compliance and overall satisfaction. These tips will help you build a better relationship.

Your Relationship Should Extend Outside the Clinic

Staying in contact with clients is critical when encouraging them to keep an eye on their pets' health and keep your clinic in mind when they need help. Cards are a great way to do this, as they don't require direct contact and give your clients the information they need to act on health care opportunities.

Consider sending birthday cards to pets, and make sure they have a reminder card sent before visits to give them time to prepare. When their pet passes on, a sympathy card signed by your staff can go a long way to helping feel like they aren't alone in their loss.


Know Your Clients and Their Pets

You see hundreds of pets per year, but your clients usually see their vet once or twice per year. Taking steps to turn those unfamiliar customers into familiar faces puts you on even footing, which does a lot for the comfort of your client.

When a client calls, establish basic information like the age and breed of the pet, as well as the care they are asking for. Add some personal information to their pet's file, like a photo of their pet and notes on their pet's behavior. If a client is scheduled for an appointment, your front desk staff should be able to recognize the pet and client on-site based on this information. It really helps the client feel more comfortable if your staff can greet the client and their pet by name and know why they're there.

Once in the clinic, the personal information about the pet can help you avoid problems, whether the animal tries to bite, is terrified of other pets or will try to escape. If you have multiple doctors or nurses at your clinic, take note of who cared for the animal last. Mentioning them when you go over past care helps both you and the client get up to speed.


Avoid Medical Terms and Use Visual Aids

Even if your client is a medical professional, veterinary terminology can be difficult to understand for those not in the business. You may have to write in a professional tone when keeping records and notes, but you need to make sure you're explaining medical issues using terms that can be understood by your clients. Remember it's not a matter of complexity, it's a matter of labeling. Periodically stop to see if the client has questions or needs further explanation.

Posters and models are a great way to get your point across. Your client probably doesn't know the difference between a thoracic vertebra and an ulna, but if you point at a diagram, your clients can understand what you're describing without knowing the name of every bone, tissue and organ in their pet's body.



Recognize and Address Worries

You can see a pet has only a minor problem within a couple minutes, but your client may have spent hours or days thinking something horrible was happening to their pet. If your client looks worried or seems agitated, take some time to talk it out instead of just dismissing them when you give a diagnosis.


Steer Clients Toward Reputable Sites

Speaking of worries, your clients are going to search the Internet no matter what you do, so you might as well steer them in the right direction. Have a hand-out that lists sites you're OK with and consider adding medical information to your own site. You can point clients to this information when they bring in new patients and when you have health care campaigns.


Let Us Help You Build Relationships With Your Clients

Positive Impressions, LLC has helped veterinary hospitals and clinics build relationships with their clients since 2008. We offer cards for all occasions, as well as goodie bags, prescription labels and memorial products. Want to add a personal touch? We have custom printing for many of our offerings. Visit our website to see how we can help your clinic stay in contact with your clients.