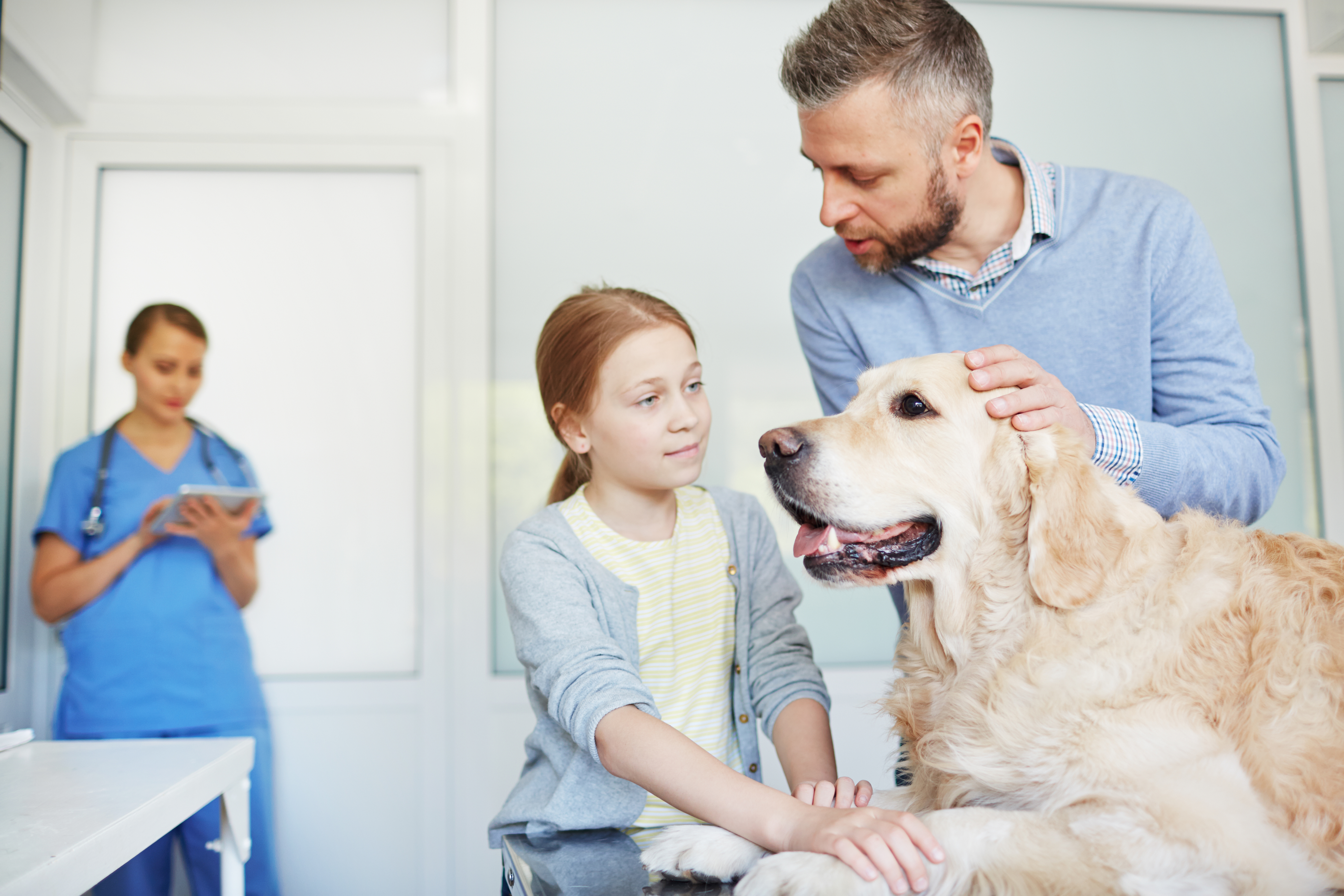 There's no doubt that most people consider their pet a member of the family, so when it comes to a visit to the vet – be it a routine checkup or an emergency – many families often go together to support their furry companions. In addition to giving the family an opportunity to show love for their pets, it's also a great time for family members to bond with each other. A pet can definitely feel the love and reassurance of a supportive and loving family, something that is of particular importance in case of a serious illness or injury.

For those with their own veterinary practice, there are a number of ways you can improve the experience and create a positive environment for families during their visits. The following are a few ideas for you to implement:

Improve Outdoor Areas
If you have the room for it on your property, a comforting outdoor area is a great place for families to relax and play as they wait for their appointment or their pet after a procedure. Adding greenery and special landscape features such as a fountain or flowers, can transform an otherwise vacant area and evoke a feeling of relaxation and peace. The open area is a nice way to keep children busy and out of a small waiting area while giving families an opportunity to calm their nerves in a beautiful environment.

Offer Free Swag
Who doesn't love free stuff? Everything from free samples to stickers are crowd pleasers for old and new customers. They not only promote your products and services, but are a great way to say "Thank you" in a simple, yet effective way. Stickers, calendars, tote bags, and other promotional products are great ways to keep families happy and loyal.

Have a Great Staff
It goes without saying, but a friendly, compassionate, and helpful staff is one of the best ways for families to feel comfortable when coming to your veterinary hospital or clinic. Whether it's a routine check-up or an emergency visit, many families feel nervous about going to the vet. Having friendly people who truly show they care is a comfort to the whole family. Train your staff to be courteous, welcoming, and gentle in order to give your clients the best possible visit every time.
Host Community Events
Whether you host a big annual event at your own location, or simply sponsor a 5K or dog walk, offering community friendly events is a fun way to show your appreciation for your clients while bringing families together. These events are also a great place to use promotional items like reminder cards, postcards, and business cards, to get the word out about your veterinary clinic while also meeting the community. You can prove yourself to be family friendly by offering brief talks and information on vaccines, behavioral issues or common illnesses. Pet owners are always looking for ways that they can better care for their pets and offering this type of information at a community event is always welcomed.


Creating a family friendly veterinary clinic doesn't have to be difficult. Friendly, helpful staff and an overall positive environment can help boost your business and make your clinic or hospital stand out in the community as one of the best in the industry