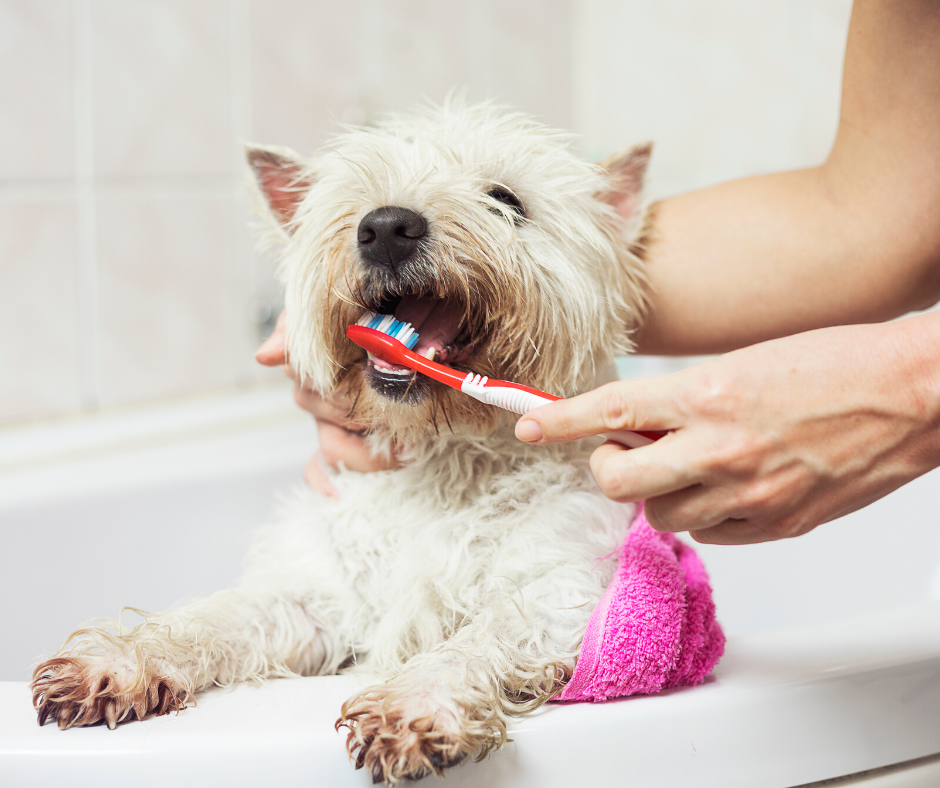 Who decides whether a pet is a service animal or an emotional support animal? How can you make clinic visits better for these working animals? What kinds of questions will their owners ask you? Let's demystify some of the confusion around service animals.


Service Animals and the ADA

Service animals fall under the Americans with Disabilities Act. This law defines service animals as being either dogs or miniature horses that provide help with disabilities or medical problems. The law's definition of these issues is intentionally vague, but it does give some examples:

- Helping people with vision or hearing impairments with navigation.
- Fetching items
- Detecting medical problems, like seizures.

The law also includes animals used for "helping persons with psychiatric and neurological disabilities by preventing or interrupting impulsive or destructive behaviors." In some cases, an emotional support animal may qualify as a service animal under ADA rules.

For a pet to qualify as a service animal, the owner must have a disability recognized by the ADA, and the animal must have training that aids the owner with their disability. However, there is no need for a license or training certificate. The law handles animals this way to remove any undue burden getting an animal certified.


Emotional Support Animals and the Fair Housing Act and Rehabilitation Act of 1973

Emotional support animals (ESAs) fall under the Fair Housing Act and Rehabilitation Act of 1973. It only covers discrimination involving housing and access to Federal financial assistance. Under this law, the animal is only an ESA if there are documents issued by a mental health professional establishing a disability and the need for an animal. According to the Department of Housing and Urban Development (HUD), an "assistance animal" alleviates symptoms, provides emotional support or performs tasks for someone with a disability.

How does this work in practice? There are two common scenarios:

- A renter gets an ESA on the recommendation of a doctor or medical health professional. The owner of the property must allow the renter to keep the ESA in their home, even if the rental contract forbids pets.
- Someone who owns or rents their home has a regular pet. They need to move to a place that doesn't allow pets, so they ask their doctor or therapist to provide ESA documentation for the animal. They agree, seeing that the pet improves the patient's mental health. This often happens with older people who move to an assisted care facility.

Clients looking to get an animal certified as an ESA need to understand that this is taken care of by a human medical professional, not their vet. After all, they're the one in need, not the pet.


Flying and the Air Carrier Access Act

What happens if your client needs to take their pet on a plane? The Air Carrier Access Act covers service and emotional support animals on flights. In some ways, the act is more flexible with the animals that qualify, but it also allows the airline more leeway in making restrictions:

- To fly with the owner, the pet has to fit under the seat and it must be well-behaved. A misbehaving animal may be moved out of the cabin or kicked off of the flight.
- Airlines are never required to carry snakes, reptiles, ferrets, rodents or spiders.
- Foreign airlines with flights going to or from the U.S. are only required to accept dogs.

Otherwise, the same rules that apply to regular animals also apply to service and emotional support animals.


Working with Service Animals in Your Clinic

Service and emotional support animals should be cared for like any other animal. Since human medical information is heavily protected, information about the animal's health care role should not be noted in its medical records.

As with many pets, service animals have their own celebration. Every September, National Service Dog Month, formerly National Guide Dog Month, seeks to educate pet owners and raise funds for training. As a source for pet advice, your clinic is in a position to educate people about service and emotional support animals. Most conflicts surrounding these animals come from people who don't understand their use, especially if the owner's disability isn't visible. For example, if someone has a dog that detects seizures, both the dog and its owner probably won't seem different from any other owner and dog.


Stay on Your Clients' Minds

Whether you're promoting an event or just checking up on a patient, Positive Impressions, LLC has everything you need to build relationships with your clients. We offer a wide range of general and seasonal reminder cards, sympathy cards, memorial products, veterinary prescription labels and more. Want something more personal? We offer custom printing for most of our items. Take a look at our current specials on our website.